---
Growing in Our Faith
Opportunities for adults and children to learn about our faith and grow spiritually

---
Prayer & Meditation Resources
---
Lectionary Scripture Readings
---
Children's Sunday School at St. Saviour's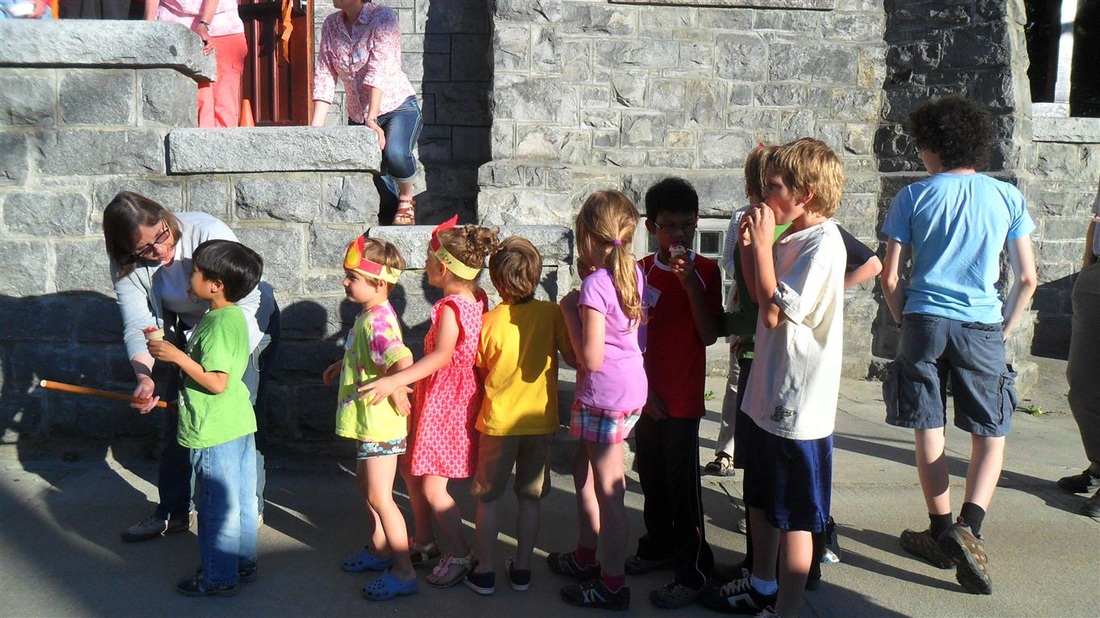 Every Sunday from September to June, children are invited to attend Sunday School, while their parents or grandparents recharge during worship. Both worship and Sunday School start at 10:30am with a children's story. Then, the children go to Sunday School, returning in time to join their family and friends for Holy Communion.


Our Sunday School uses a curriculum called

A Joyful Path

(

http://progressivechristianity.org/childrens-curriculum

), which teaches interdependence, self awareness, respect for nature, stillness, forgiveness, prayer, meditation, and integrity. Children from toddlers to young teens are invited to join us for a fun and inspiring time!
---
Messy Church at St. Saviour's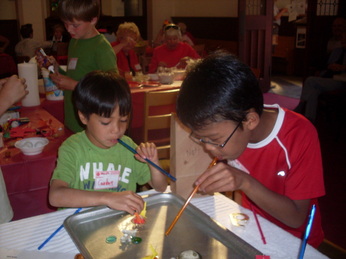 Messy Church recognizes that today's families are very busy and Sunday morning is a time for family activities and rest in preparation for the week ahead. Messy Church is usually held on a Saturday afternoon or a weeknight from about 5pm-7pm. Children, parents, grandparents and friends are invited to church for crafts, games, a brief worship service and supper. With supper taken care of, working parents can relax and join in the fun.

The next Messy Church is Mardi Gras Festival on Tuesday, February 13, from 5:00 PM to 7:00 PM.
---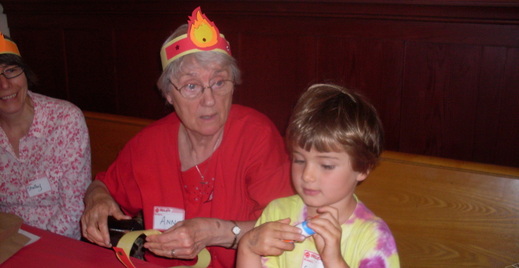 ---
The Contemplatives


"Be still and know that I am God" The Contemplatives meet on the first and third Monday from September to June. We gather with brief chanting, meditate for 20 minutes, read and reflect on a short piece of writing, and then close with a quiet time for 10 minutes. Centering Prayer is a meditation practice designed to facilitate contemplative prayer. We honour the Christian mystical tradition with emphasis on personal transformation, "right action" and compassionate presence in the world. Please join us from 3:30-5:00 PM in The Gathering Place on the lower level (Food Pantry door) on the first and third Monday of the month. For more information call the office at 250-352-5711. All are welcome.



---

St. Saviour's Stars Soccer Team


In the spring of 2014, St. Saviour's decided to sponsor a soccer team. The

St. Saviour's Stars

are Under 8 girls who play on Saturdays at location C1, Lakeside Park, Nelson. Click

here

for complete schedule and standings.

St. Saviour's Book Corner

The Book Corner, named in memory of our founder and mentor Joan Corner, meets every Tuesday from September till June between 4:00pm and 5:30pm. Some of the books we have read and discussed, usually one chapter each week are: Meeting Jesus Again for the First Time, by Marcus Borg; Breathing Under Water by Fr. Richard Rohr; and Speaking Christian - Why Christian Words have lost their Meaning and Power by Marcus Borg. Our current selection is Immortal Diamond, by Fr. Richard Rohr. His extraordinarily insightful writing gives us the tools to navigate spiritually difficult terrain in the search for our true selves. Presently, we have about ten members. New readers are always welcome. Please contact Susan at 352-6972 for more information about this reading and spirituality group.


---

Sunday School at St. Mark's


At St. Mark's Kaslo, Sunday School meets during the first portion of the Sunday morning worship service (9:00am). Visitors and new members are welcome at any time. For more information, please call 250-353-2159.
---
Sermons
---